Kenjutsu dojo Shobukan Vietnam Katori Shinto Ryu Exposition – 1st Year Anniversary
One year after the official opening of kenjutsu dojo Shobukan Vietnam in Hochiminh City, we organized an exhibition of pictures shot by Fred Wissink – a professional photographer of AsiaLIFE Magazine. The past year had not been easy. We started our training in a dojo run by an aikido teacher. Soon his students joined our training as well but after several months the dojo had to close its doors and we were out on the street, literally. From then on we started training outside at a parking lot of a sports center.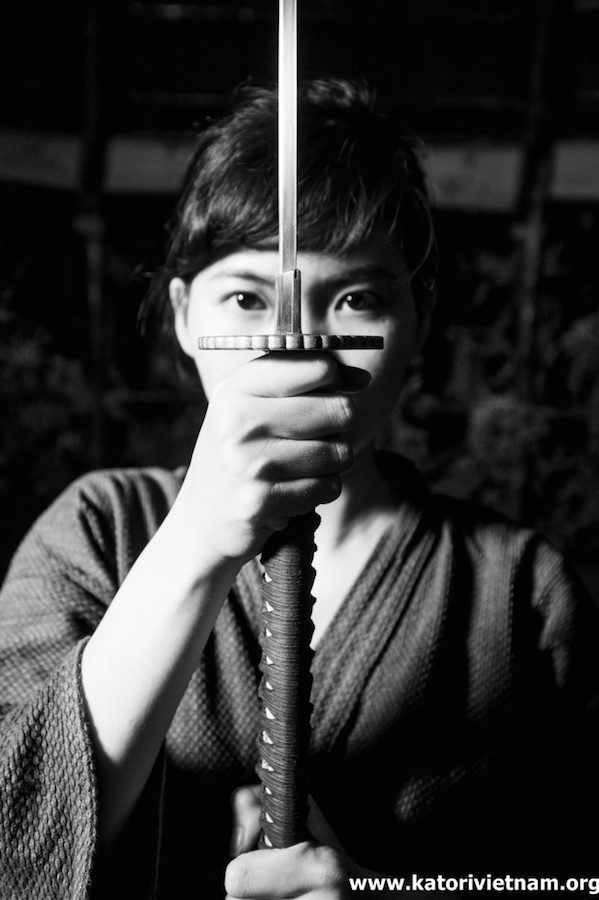 It was quite an experience to train kenjutsu with motorbikes driving around you looking for a space to park. We had to train earlier and earlier in the morning because the parking lot would fill up completely around 7 in the morning. Eventually we started as early as 4:30 in the morning just so that we could get our hours in. Training bare feet on Vietnamese concrete also has its challenges. This concrete was in a ongoing process of decay. The surface would not be level and was full of holes. Plant roots protruded through the surface and pebbles, stones and other sharp shapes had been thrown into the mix.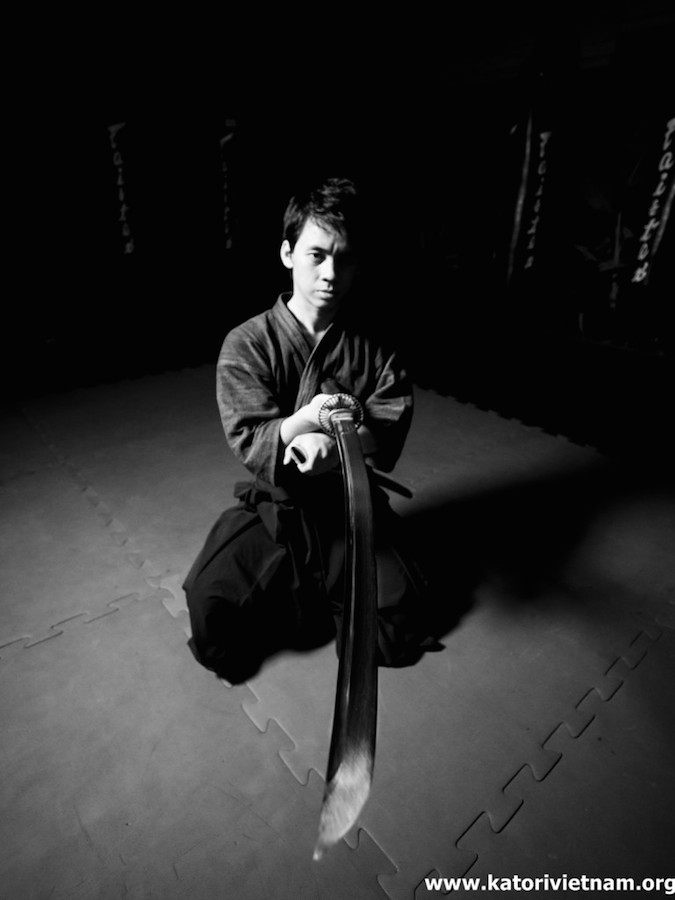 Every morning we had to sweep the parking lot prior to the training because broken glass bottles from drinking bouts was strewn all over the area. Within a week the soles of our feet were worn down completely and apart from the cuts they felt as soft as baby bottoms. Our budogi were torn at the knees and our knees were bruised black and yellow from practicing iaijutsu for hours on end.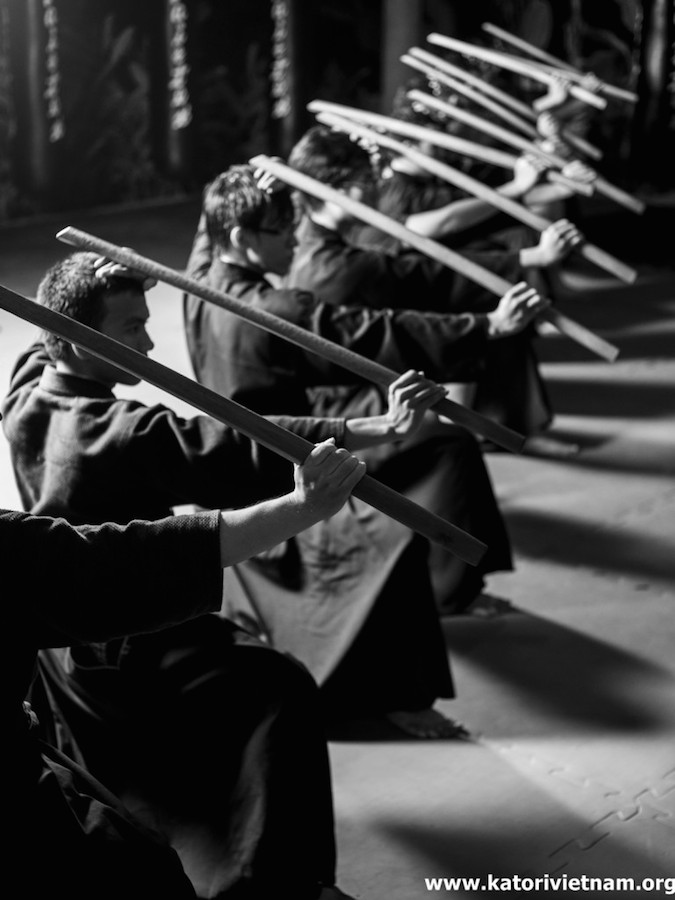 Several months of training at the parking lot slowly changed our bodies. The soles of our feet developed a layer of elephantine callouses which was so thick and hard that we did not notice the pieces of glass that had lodged them selves into our feet. After training we would sit and take time to cut them out. Katori Shinto Ryu has many jumps in its kata especially in iaijutsu. Its not the jump itself that hurts, its when you land on Vietnamese concrete that the pain starts. So the body automatically starts adjusting the way it lands. Instead of dropping down noisily our feet hit the floor quiet and softly. But even this could not last and we were asked to move out of the parking lot. It was at that time that we read a newspaper article about Lien Phong dojo.
We took a bike trip there and met the owner Mr. Tri, who is better known as Johnny Tri Nguyen an international movie star, stunt man, director and martial artist. After a short demonstration he accepted us at his dojo and kenjutsu dojo Shobukan Vietnam has been training there ever since. The pictures in this article were shot at Lien Phong dojo. These are our earliest students almost all of whom are still with us in 2015. In the pictures they show different kamae and poses which are common in our ryu.